News & Updates
Freaks of Nature: A Greener's Journey to the Edge and Beyond
Dec
21
By Lisa Ewasko
"Summit Lake is a place where all the black spruce form spires because heavy winter snows break off any long branches. When the dark spikes of black spruce dominate, you know you have come to the remote North…" Dirk Brinkman
In the 1950s, the global surface was 30 percent covered with forests and in 2005 it was in the range of 5 percent.1 Trees have the ability to heal; they are freaks of nature.
Trees and plants have never been thought of as warm blooded like mammals, but they are in fact. As the spring sun rises in the southern horizon the trees warm up, beginning at the trunk. There is a black box passive effect but there is also a clear increase in the metabolism of some trees over and above this passive status. This warming phenomenon is used by wildflower populations of tubers, rhizomes and cormous plants that hug the apron area of the trunk. This early awakening initiates a release from plant dormancy. In many cases this is aided by insects undoing the sugar glues of winter that tie up buds and flowers so growth can commence.2
Human touch has memory. Tree planters are magicians, bombshells, and superheroes, people who can hold a tree in their hand and have it in the ground and on to the next micro-site in the blink of an eye. A disappearing act: now you see it; now you don't.
A nation is its heritage. An inheritance of traditions and achievements, and beliefs that belonged to our predecessors. Heritage has survived wars, genocide, vicious contagious bacterial diseases, massive movements of earth, and even the direction which water flows. It has seen lakes of drowned moose, massive slash-sized piles of buffalo bones, and explosions that have made sides of granite turn into exploding fireworks of stone.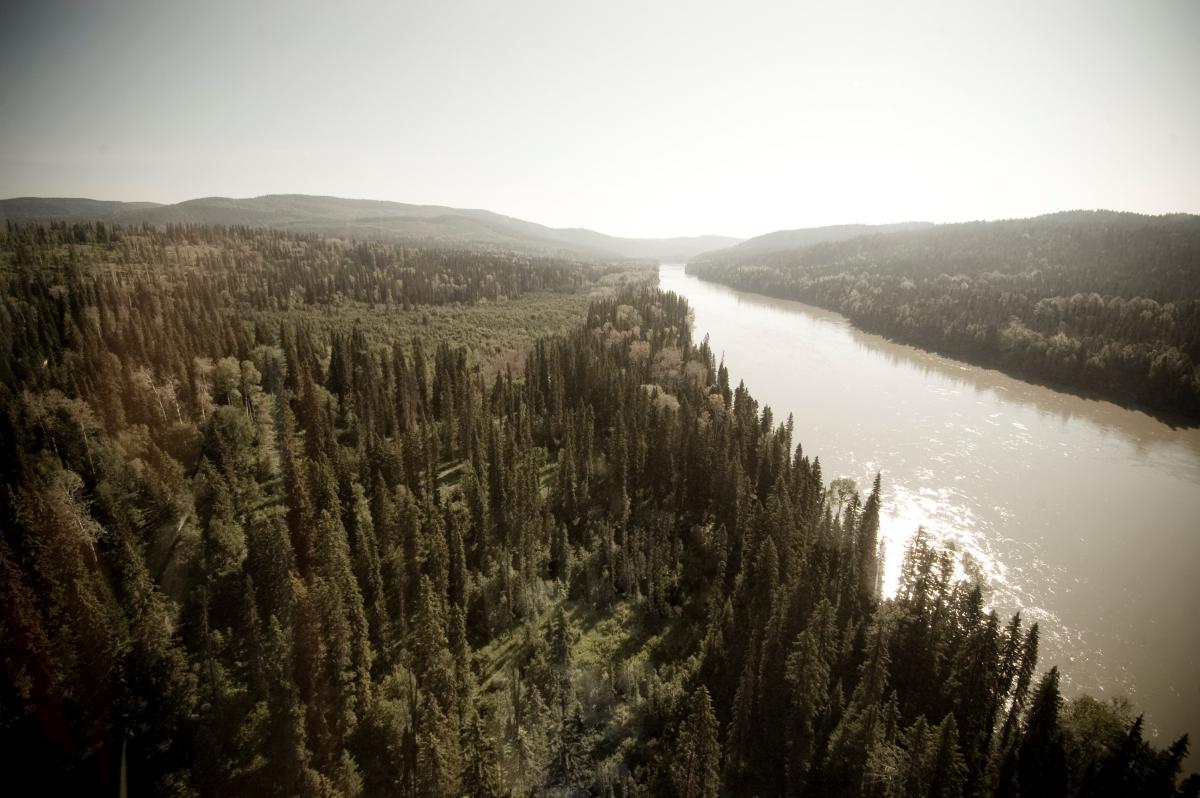 There is something inexplicably regal about standing amongst the line of leftover giants on the top of the hills of a cut block, like the alleys of trees that line the roads to Versailles. A line of freaks that for whatever reason are still standing. The ones that in a lightning storm make you out to be a fool, a scurrying mouse holding a 3 foot metal shaft with a small scoop at the end of it. The ones that on a windy day you can hear creek and bend.
The best mother trees are the healthiest and the more mature. Often they are the largest also. These are the trees that have learned the tricks of the trade in living. These trees carry the best card for genetic deliverance in an adaptable light-and-climate-controlled enzyme system. These trees also carry the best medicinal tools, triggered to last centuries, if not millennia. Mother trees of the highest caliber produce offspring of a similar rating. Despite all of this, it is the mother trees that get the axe in the global garden. They do not receive the respect they deserve, ever.3
The foreman who got me the job with Brinkman and I met at a bar in Winnipeg called the High and Lonesome Club in early April. "Any last advice?" I asked. "You're going to cry a lot." "Like I've never cried before... I got this," I told myself. The timing was right, I was physically and mentally prepared.
Fast forward a couple weeks, I didn't have it. I didn't have a head, I didn't have an arm, I didn't have a leg. I found myself handicapped, pissed off, constantly swamped in hot tears, and cursing every lost opportunity, lovesick moment, and stick that bruised me. I was sick of struggling and it quickly turned into some kind of wicked game.

All is fair in love and war they say. War is not waged and blood is not spilled over love, it is spilled over land. Land is fought for with tooth and nail to maintain or abstract. This land fuels the fire from which every aspect of our culture is born. This country has been built by hand and shovel. Tree planters are not performing some kind of vexing work, they are continuing a method of breaking land, as Dirk Brinkman referred to it as bio-mimicry like the organic architecture of termites or honeybees.
Some of the most important biochemical medicines produced by the global forest go unnoticed. These are the waxes, gums, and resins of the forest. These are bled by the trunk of the tree…Honey bees bring back this resin and it is mixed into the waxes of the hive body. It seals the hive against invasion, regulates the temperature, and keeps the hive sanitized.4
The day that I finally planted my first thousand coincided with the dawn of the bugs, my greatest fear when sending myself out to tree plant. A fidgety person, I didn't bet money that I was going to fare well against them. It pissed rain all day, and at quarter to five, it didn't look like I was going to make one thousand. Emily grabbed some trees out of my bag to help me finish them and I turned to her hysterical, snot dripping from my nose in tears, "You can't take those, they are my thousand." Impossible possibilities, I made it, barely. I didn't say a word the entire ride back to camp. I was feeling spine twisting pain everywhere. I burst into my trailer just in time to tear off my boots and slam the door so I could lay on the floor and sob without anyone around. I didn't stop until everyone had finished eating dinner.
Little sister was not doing so well. No doubt I could be heard crying, because as older brothers do, they check up on you. They paid me a visit, we all got half drunk, smoked some cigarettes, shot the shit. George said I could keep Honda the meek pit-bull for the night. A dog you can't help but throw your sweater on top of when he is napping on the block because he is such a darling. They all made everything ok. The same brothers would unsuspectingly put Gatorade powder in your four litre jug. "What the hell?" Like I had never seen or tasted orange water before.
Fast forward a month. I was miserable, and constantly telling myself "I am going to walk away from this." Right out of the block and keep walking. A foreman came up to me on the block, one I thought I had a good rapport with. "You know Lisa you are one of the most negative planters I have ever encountered." It couldn't have been too far from the truth. I have had the mouth of a trucker since I was eight, and could be heard swearing and throwing a fit from the opposite end of the block. "I flipped the quad three times today. Everyone has it bad, but everyone is doing their best. You're not alone in this." I became completely consumed by planting in every aspect of my life and lost all perspective. "Everyone counts." There is a saying in Manitoba Cree to this equivalent. Don't ever forget it.
Even in your darkest moments when you have to find the strength somewhere, anywhere, in whatever faith it is you believe, in those moments when you have to pray to yourself "you're ok, you're ok, you're ok, you're ok…" because the only way out is through. In my 27 years of life, my last tree planting shift was the first time I truly heard the words "It'll be ok." It will be, because you can hold trust in the ability of the people around you.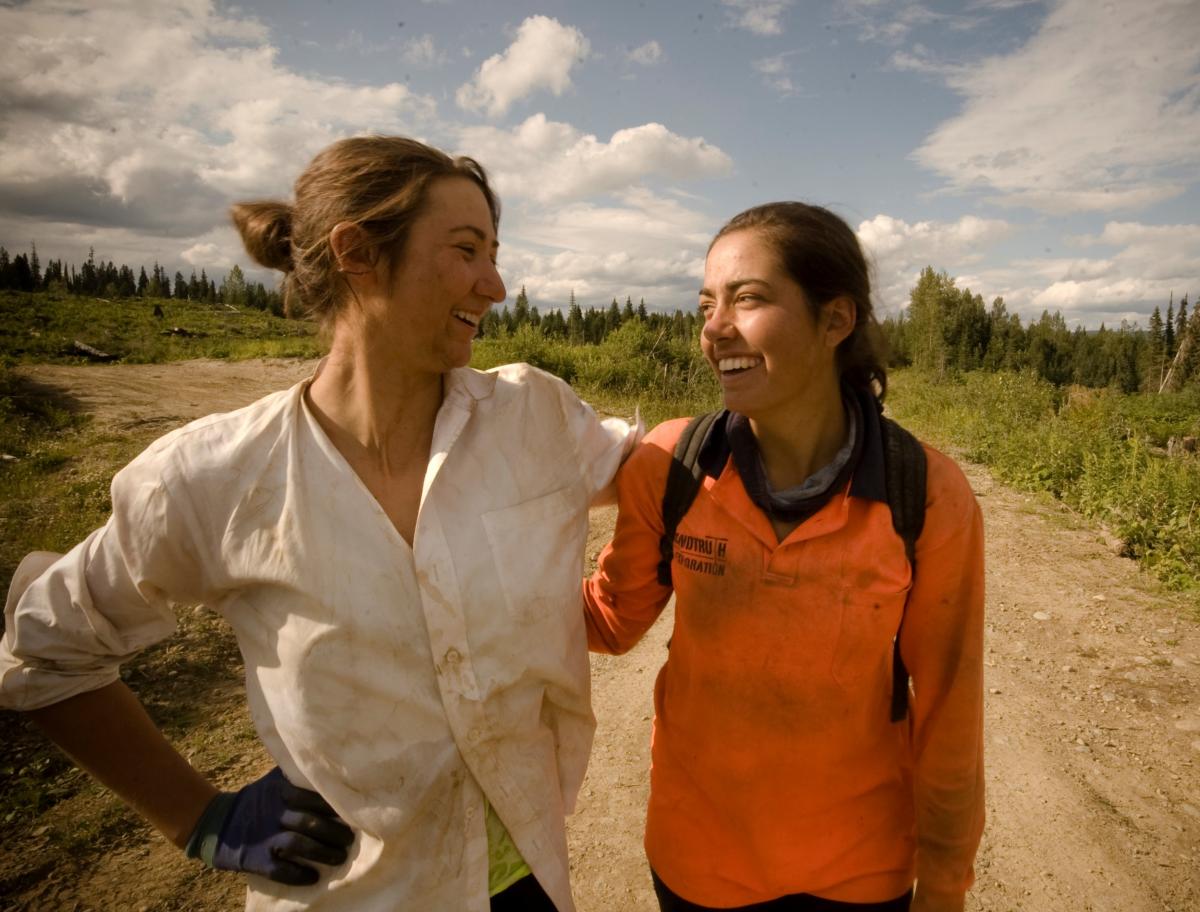 They are, after all, superhuman, some kind of elite upholding a heritage of orchestrating landscape by hand. It used to be a notion of settling, taming, giving order to and controlling the landscape, something humans don't understand. Pursuing the picturesque and conquering the sublime. It has evolved. It is still about abstracting, but at this point it is about holding on to what is left. Your sense of reality is heightened when you're on the cut block. The filters that cloud our perceptions when we are in the real world no longer exist. There is no hiding, only seeking.
References:
1. Diana Beresford-Kroeger, The Global Forest, (New York: Penguin Group Inc, 2010) p76, 2. p62, 3. p63, 4. p59