News & Updates
Oct
5
Oct
5
By Robert Seaton Richard Whittall 1960 – 2016 Richard Whittall, who worked for Brinkman in the 1990's and 2000's, passed away at his home in Port Alberni on Sept 27 2016.  Although Richard had a forestry degree from Lakehead University, and could have been a "desk forester", all he...
May
18
May
18
Crying, Cursing, Singing, Laughing: A Greener's Guide to Planting   By Freya Wasteneys "Tree planting is super hard!" "You know tree planting is a lot of work, right?" "I know someone who tree planted… it was horrible…" Those were but a few of the warnings I received in the...
Mar
30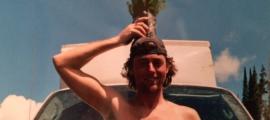 Mar
30
It is with great sadness that we report the loss of legendary treeplanting highballer and good friend to many of us Tristan Barrett, also known as 'The Chief'. He passed away two days ago on Easter Sunday morning with his family by his side, after fighting for his life for several days following a...