News & Updates
Jan
22
Jan
22
"Sure, we know a lot of things, but our knowledge of browse protection options is surprisingly limited so we called in some expert help. Thanks to Timo Scheiber, Operations Manager, Brinkman & Associates Reforestation Ltd. who answered our questions and gave us his educated opinion...
Dec
9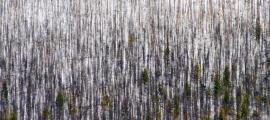 Dec
9
By Erik Brinkman Brinkman is excited to be a co-founding partner of The Earth Partners Limited Partnership, a company that currently has projects under development to restore millions of acres of degraded and marginal lands across the USA and an amazing array of ecosystem restoration and...
Nov
10
Nov
10
By Baba Brinkman By all accounts, Faraz Khodabandeh was a remarkable person, both a larger-than-life character and a respected up-and-coming leader in the Brinkman community. He thought deeply and cared deeply about the tree-planting experience and what it meant for the people involved, and he...