News & Updates
Brinkman Head Office Roll Call: 45 Years of Restoring Ecosystems
May
9
By Erik Brinkman
Almost half a century ago Dirk and his BFF ("Best Friend Forever") John Huizinga travelled to the wild Western frontier of BC as lumberjacks. It didn't take long for the tree cutting and moose eating to push Dirk and friends to set up tree planting camps where vegetarianism reigned. In 1970, this group of romantics garnered one of the first tree planting contracts in Canada; in retrospect a pivotal moment in Canadian forestry that combined the back-to-the-land fringe movement of the 1960's with the need to restore and improve what was then a butcherous logging industry. This forest-making movement attracted young vigorous idealists which grew into the Canadian reforestation industry, currently an exemplary model for sustainable forest management around the world. This year we celebrate 45 years of continuous improvement on the frontlines of ecosystem restoration and forestry innovation. How was this all accomplished? With a great community of field workers revolving like a solar system around the Brinkman head office in New Westminster. We recognize and honour all those who keep that office humming along. Here are a few of the highlights of the last year to sing.
Christine Usher, 25 years a tree counter.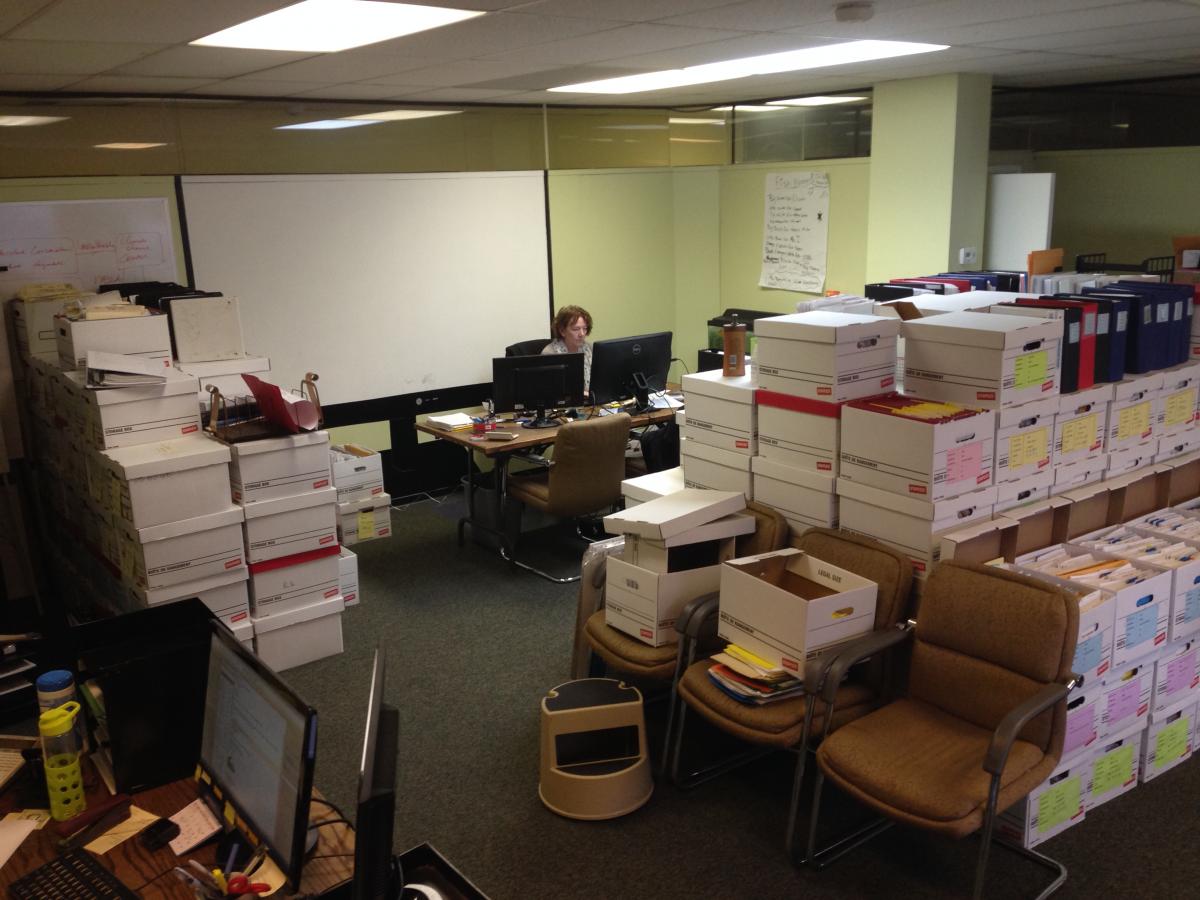 Christine joined Brinkman in the spring of 1990. After two and a half decades of lovingly counting beans (and trees) for the often chaotic contracts, acting as a savior to many frazzled supervisors in the field,  scrambling to find receipts and tally what they were owed, she has the thanks of everyone whose paycheque ever added up correctly. At last year's Christmas party, management acknowledged Christine with  a special bonus, a trip to anywhere in the world as a token of thanks for 25 years of brilliant service to the Brinkman team.
Tree numbers counted:
Planting more than a million trees by hand is a special honour shared by only a few dozen Brinkman planters. Here we honour the new additions to Brinkman's "Heroes of the Planet" Millionaire's club.
Brinkman total 2014 tree counter: 1,182,345,563

New millionaires, showcased on the Heroes of the Planet club

Mathew Brady 1,049,927

Shawn Driscoll 1,013,613

Lukas Mouka 1,071,000

Chris D Reid 1,331,488

Thom Tarte 1,113,189

Jonah Trinkwon 1,445,115

Most trees planted in one year

Brian Baudry 2011, 275,515

Previous record holder, Erik Brinkman 2004, 269,212
Christian Walli, 25 years a forest ambassador.
In 1989 we hired our first professional forester full time, when we decided to buy a couple of nurseries in Ontario. After a decade growing over 100 million trees under Christian's direction, we sold the nurseries to PRT, but by then we had realized that Christian was the perfect ambassador for the trees. In 1989 we were also developing the idea of a national foundation to handle requests to plant trees for corporations wanting to improve their green bona fides. From this the idea of Tree Canada evolved, and for the last 25 years we have been proud to have Christian speak for the trees to numerous classes, volunteer groups, and corporations, from the most polluting to the most enlightened. Christian was also recently acknowledged with a trip to anywhere in the world of his choosing for 25 years of unfaltering optimism, enlightened wisdom and stately professionalism in service of the Brinkman Group. John Lawrence said it best "Christian was the first professional to work for Brinkman."
Nenita Shannon, well-earned retirement.  
After almost 20 years with Brinkman, Nenita Shannon (Accounts Payable), has announced her retirement. With her characteristic giggle and smile, she added, "when I first came, I only meant to stay a year!" For most of us, she will have rushed a cheque through at some point during those 20 years. If that was you, you have likely experienced her endearing ability to laugh when she feels rushed, her subtle and kind way of getting you to wait in the lunchroom instead of hovering over her desk, and foremost her willingness to put a Brinkman employee first. Beyond her joyous playful demeanor here are a few statistics of her tenure with Brinkman to share: 
104,260 pieces of mail opened

34,845 cheques produced

5,210 times she has monopolized the Province newspaper in the kitchen

3,120 trips to the bank

245 treats brought in to share with the office

63 trees planted

1 retirement announced
Office Upgrades!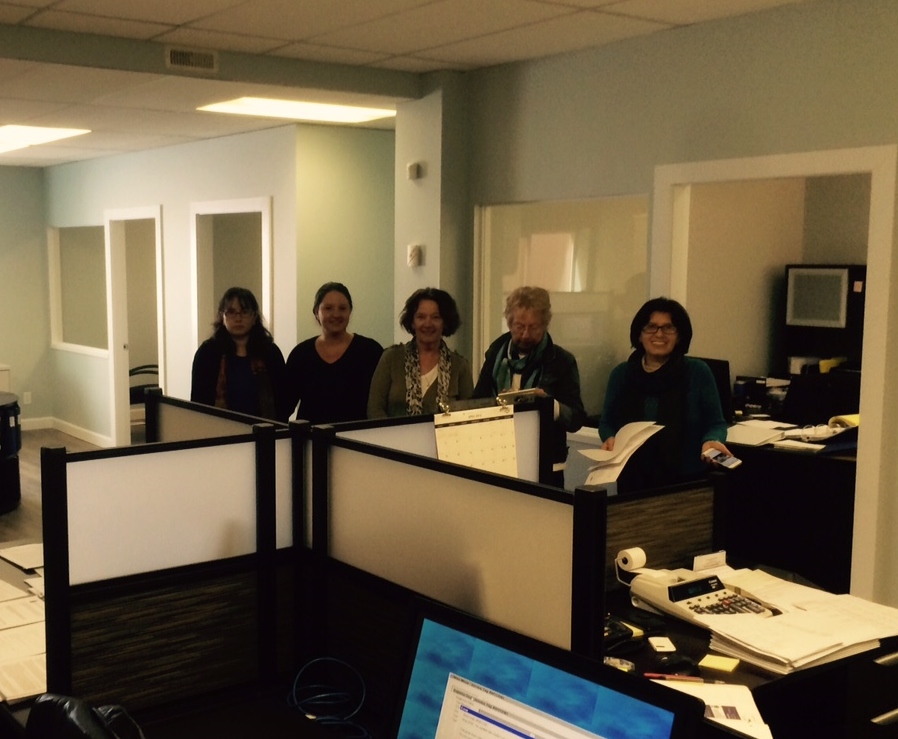 As many will have seen, at the end of February, we revealed the major renovation that the Accounting department underwent in our New West offices. The office now has new floors, a new paint job and a new airy feel! The reno was capably led by Linda Hutchinson and completed on time.
Accounting, keeping the field workers accountable as Dirk reminds us: "To acknowledge the fact that some of us from the bush-- and I know from my own history-- may not understand how important accounting is, just a part of snivilization. Sometimes we like to deny that we are in business. So it's fantastic that there is a revitalization of your working space that will acknowledge the vital role you play in the success of the organization. So consequently I would like to inaugurate the new space as being "Professional", as being "Supportive", and as being "Honest"-- a space that accounts what we really have accomplished… or not."
New Babies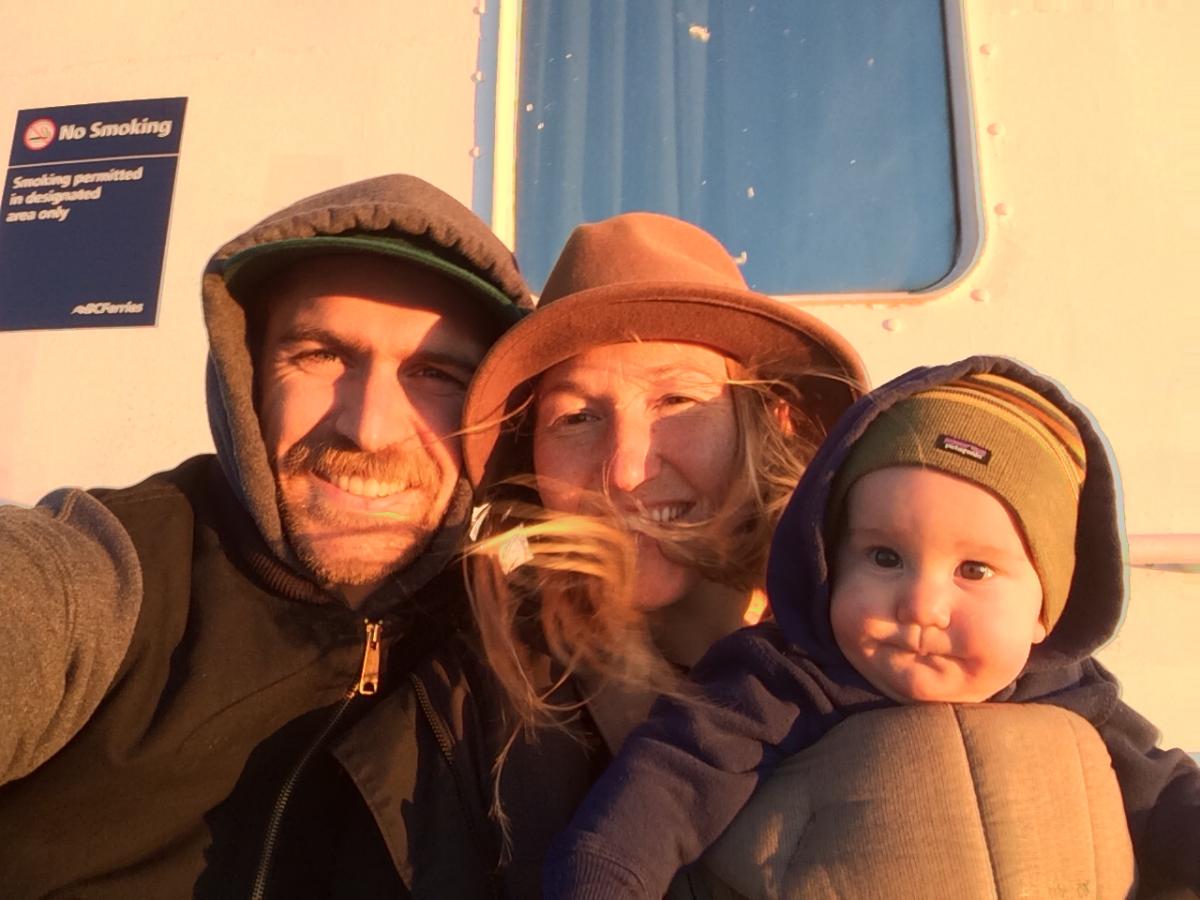 August 4th of 2014 Dawn Brinkman and Shelby Leslie welcomed their son Rowan Wolf Gordon Leslie into the world. After a particularly interesting contract up in Mackenzie BC, with Dawn 7 and 8 months pregnant while managing their 50+ person crew and a BBC reality show being filmed in camp, the season wrapped up with the birth of an 8 lb 9 oz little gentleman. Now 7 months old and thriving, Rowan has since attended the supervisors meetings in February and is getting prepped for his first (out of utero) tree planting camp experience. Like so many before them, Shelby and Dawn will be bringing their babe to the bush. As the African proverb goes, "it takes a child to raise a village!" A shout out too for all of the new third generation of young Brinkman team sprouts.
New division: Brinkman Climate
August 4thJoseph Pallant recently rejoined Brinkman to launch Brinkman Climate, after several years launching and building his own company, Carbon Project Solutions, developer of forest, agriculture, waste and transportation offset projects in Canada and around the world. Joseph is now combining his expertise with Brinkman Earth System's wealth of innovative research and project development in the area of ecosystem restoration. With Provincial and Municipal governments committed to carbon neutrality, and organizations seeking to offset their climate footprint, Brinkman Climate is using carbon finance to build new emissions reduction and removal projects throughout British Columbia.
Onward!
August 4thThat's it for our office shout-outs this year, but next year is sure to bring even greater diversification and expansion. Many of our new divisions and project managers have worked their way up from planting to supervising to contributing something unique to the Brinkman ecosystem. If you're working in the field and you have an idea for an entrepreneurial expansion of Brinkman's activities, or if you feel you can contribute to the company's success in an innovative way, contact Erik Brinkman at [email protected]. Have a great season and a wonderful year, and thanks for everything you do to make this company the best in the world in its industries. To sustainability and beyond!