News & Updates
Report from Ben Bradford's Crew: Be Nice and Make Money in Northern Ontario: PLUS! a Snapshot of Hornepayne in Quotes
Jan
7
By Ben Bradford
There are many challenges associated with working in Ontario, and in the 2013 season I think our crew faced them all! Despite the freezing rains and snow of early May, the sweltering heat of July, a seemingly endless flu pandemic, mosquitos that swarmed like blackflies, broken busses, Alberta-style gumbo roads and a crew made up of 95% greeners, we managed to pull it off!
I'd like to thank my amazing staff. If it weren't for all your hard work training up our new planters, and doing it all with a smile, we would have never succeeded! A huge thank you to everyone who planted in my camp in 2013 as well, you truly embodied our camp rules of "Be Nice, and Make Money!"
The season started out rough, a simple 3 hour mobilization turned into an 8 hour ordeal as a bus blew a tire only one hour out of Thunder Bay, and of course it was the evening, and the weekend, and no one in town had a spare! After a quick trip back to Thunder Bay to grab a replacement tire (and a spare for the future), the bus was back on the road and the few of us that stayed behind made it to camp (let the sleep deprivation begin!) We felt right at home, our first site was the "Brinkman Airport"! That feeling was short lived, as the next morning someone from town showed up to inform us that we were trespassing on private property. After sorting out some land-use permit confusion we were allowed to stay and the camp went up without too many hitches (apparently our mess-test uses 11ft poles, but we had 12ft ones, nothing a hacksaw couldn't fix!)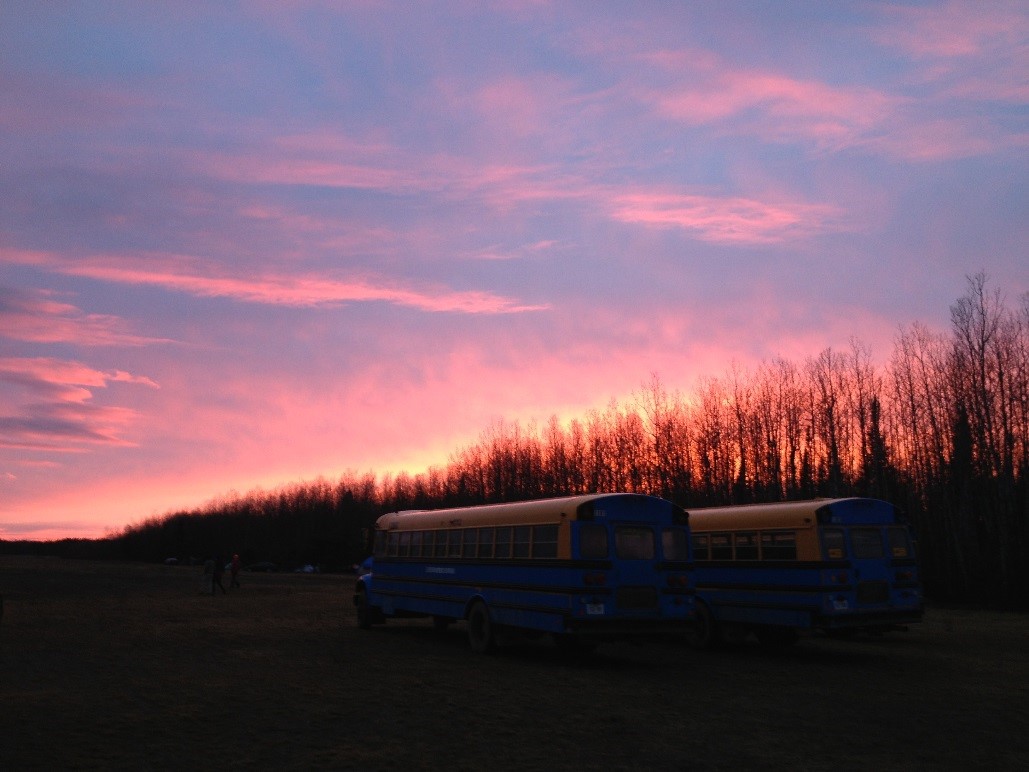 Bus sunset-Nipigon
The planters arrived a few days later to cold temperatures and snow, and I'm sure many of them were questioning what they had gotten themselves into! After our first day off, a gnarly stomach flu hitched a ride back to camp with the planters and circulated around for the next two weeks. Eventually it warmed up and our immune systems toughened up, and we finished off our work around Lake Nipigon without to many more issues, just a couple of loose lug-nuts on a bus, and the downtime was a great opportunity for a massage train!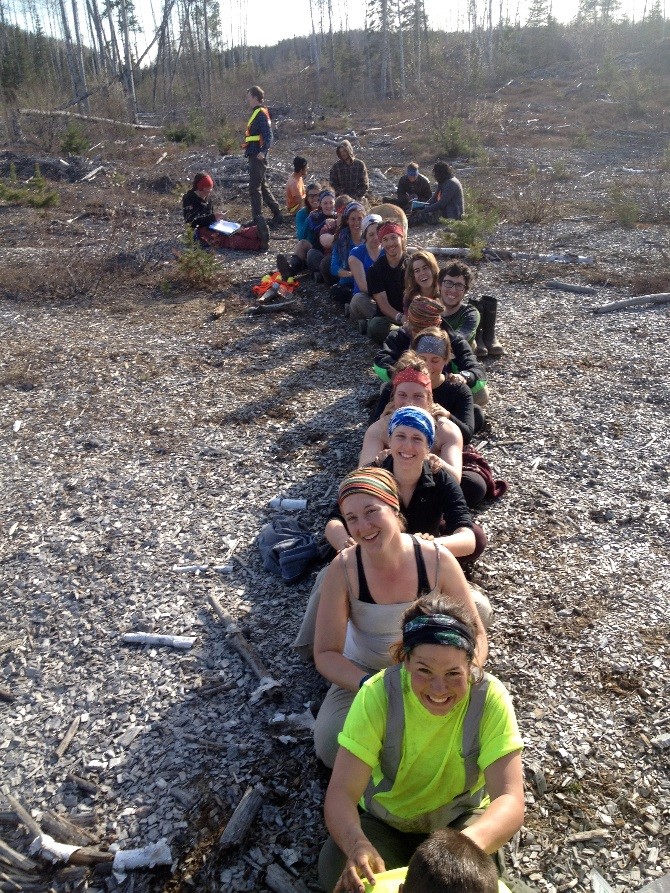 Massage-train
From there we moved to the swamps of Hornepayne, where things got done without any major problems. The land was tough and everyone missed the good scarification and bundled stock of the last contract. Things got back up to speed after planters learned how to work the straight plant. The biggest challenges we faced were soupy roads, ravenous black flies and figuring out how to make a bar for party night; our crafty tree runner and his chainsaw solved that problem for us!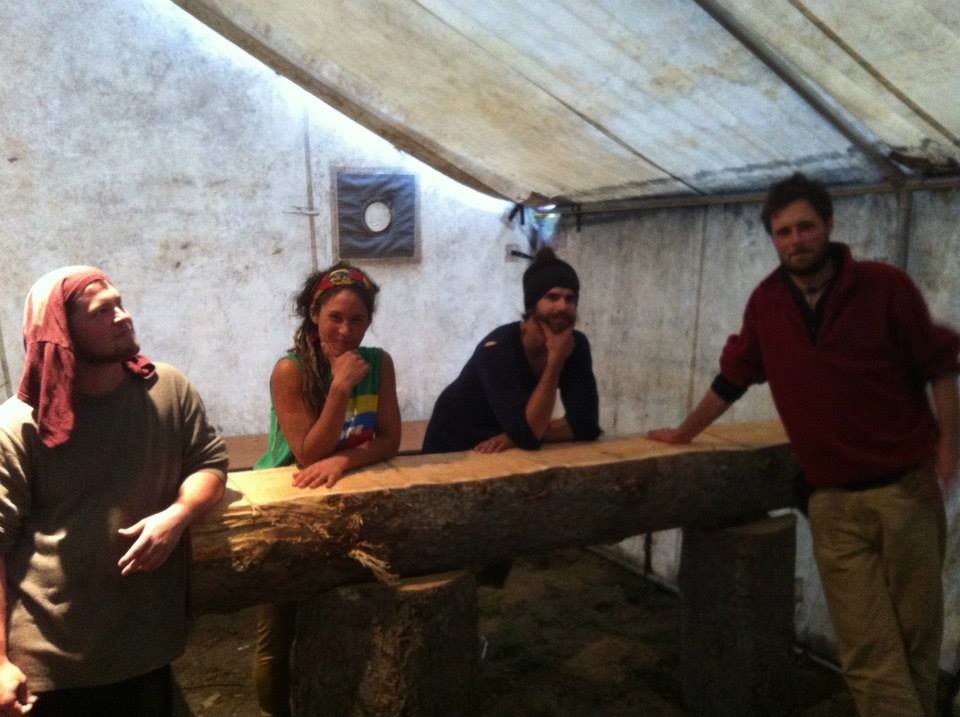 Log Bar
The final leg of our season involved a quick move down to White River, where we ended up camping on one of the cut blocks that we had to plant! All the planters commented on how it was just like in "Do it with Joy," planting around (and sometimes in) everyone's tents! The land in White River was a mix of "dreamy like wow" and areas where, as our client noted, "green-up was an issue." With the sweltering heat of July and many of our planters having to leave for other commitments, our numbers dwindled, and many of us wondered if we were ever going to finish. Reinforcements from Robin's and Neil's camps arrived just in time for us to pound it out, and our season came to a close.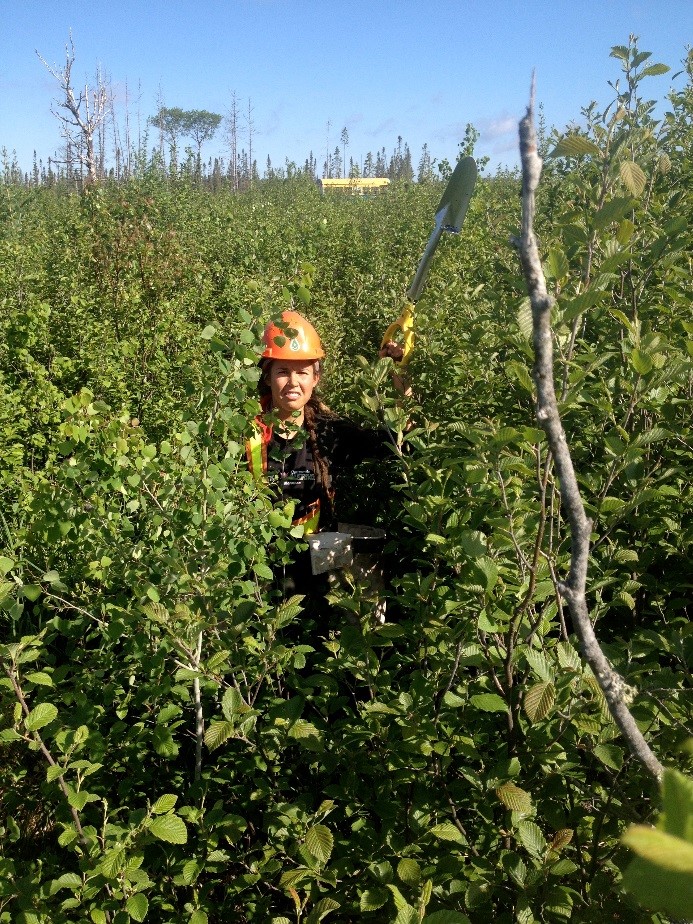 Green-up is an issue 
We faced many challenges, but overcame them all as a team, leaving our clients happy, our pockets fuller and our lives richer with the many friendships made and experiences shared. I look forward to seeing you all back in 2014, if ya dig it!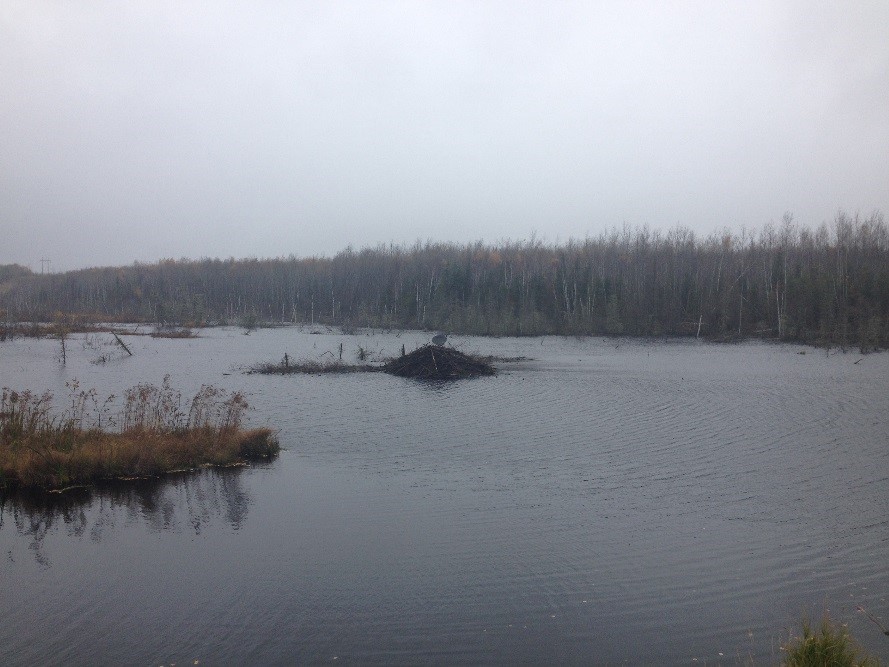 Beaver lodge with Satellite TV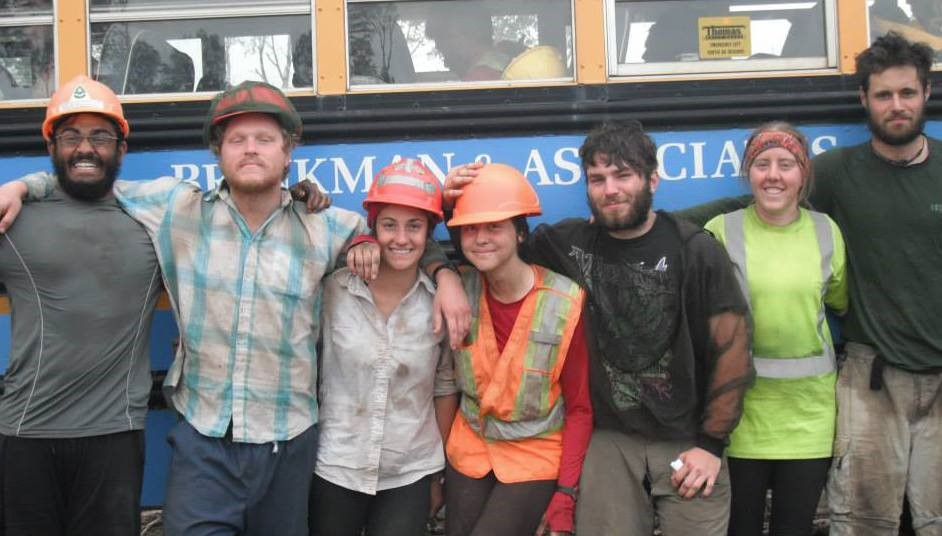 Alana's crew: Ani, Aiden, Danielle, Becky, Justin, Alana and Nick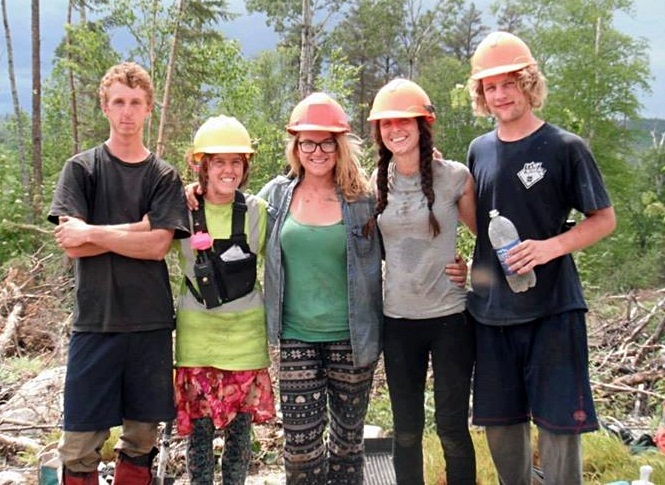 Marlyn's crew: Hugh, Marlyn, Vee, Jessica, and Kevin
PLUS! by Alan Bursley: a Snapshot of Hornepayne Captured in Quotes
"It could always be worse. Near freezing, Rain, sleet, hail, snow...and only 6 hours left to my work day."
"Who put rocks in my back bag?"
"Buses will break down... the wheels... the breaks... run out of gas. This is known!"
"Bread and soup heals the soul."
"The bears will stash all of your stuff in the woods if you let em."
"Do the hard stuff now, your legs will thank you later."
"Pounding is just working hard."
"Tent city!"
"4 o'clock fulz##%labspksaahh!!!!!!!!!!!!!!!!!!!..." The twins' PG version.
"We camped on a block, now we get to plant it, just like in Do it With Joy!"
"Doing laundry with the locals is faster."                                                            
"Robby is stalked by wolves...literally."
"Push through the hard stuff to get to the good stuff!"